Doenjang Dupbap by Chef Hooni Kim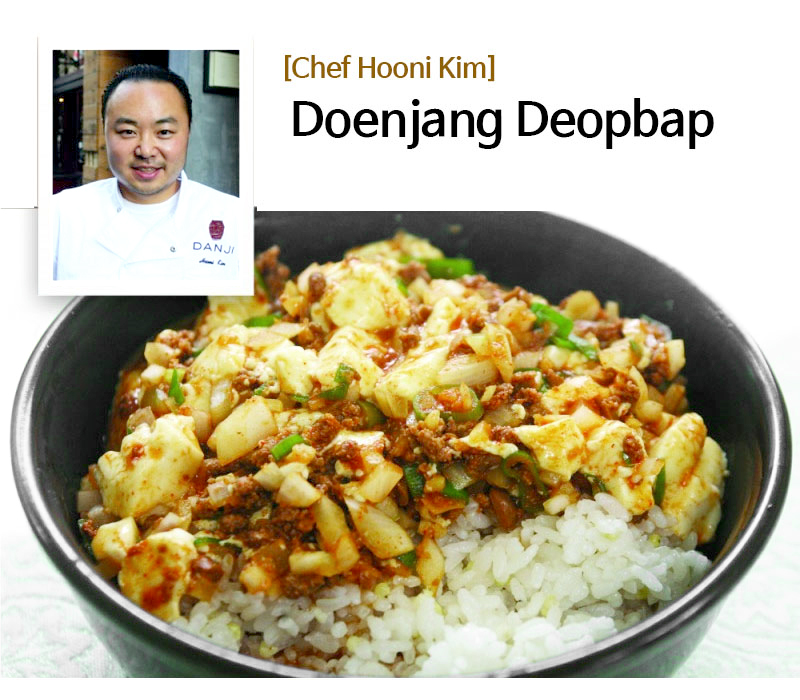 Chef Hooni Kim's "JookJangYeon Doenjang Deopbap"
*Simple Directions using Hooni's Ssamjang
Ingredients
1 bottle of Hooni's Ssamjang (110gram), minced beef, 1 lbock of tofu, 1 onion bulb, scallion, 1 teaspoon minced garlic, green pepper
Directions
1. In saucepan, stir in minced beef and chopped onion; cook until tender.
2. Stir in water and 1 bottle of Hooni's Ssamjang; cook for another 15 minutes over low heat.
3. Stir in diced tofu and cook for another 10 minutes.
4. To season, add minced garlic, thinly sliced hreen pepper and scallion.
5. Serve the finished mixture over a bowl of rice.